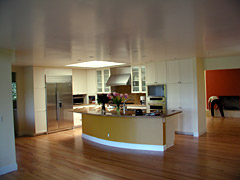 With the rising cost of new homes, many people are deciding to remodel and add on to their existing homes when their existing homes don't meet their needs any more. With the right design and good planning, a major remodeling of your existing home can transform "this old house" into the new home of your dreams. Sometimes it's hard to imagine what the possibilities can be when you are so used to seeing something the way it's been.
Let us help you explore your options whether it's adding a second floor master bedroom over the garage, pushing the kitchen wall out into the backyard a few feet to make it just right, or adding a new bedroom for the latest addition to the family. We also do commercial renovations.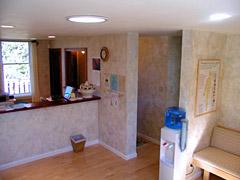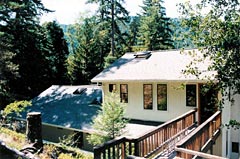 We love building new homes from scratch for our clients. Whether using conventional framing methods or alternative building systems we are committed to promoting the building of homes that complement the environment they are in and the lifestyles and tastes of our clients.
Using the best craftsmanship and materials are of course essential to us, but any good project has to start with a good design. And that design needs to be properly interpreted. What looks good on paper doesn't always fit the site or existing conditions.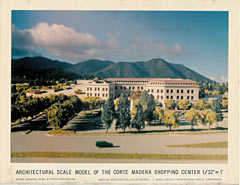 Structural Integrity is a company that has roots in design and architecture. We are inspired by our client's dreams and love to help them develop their vision for their home improvement projects. Before we were contractors we helped architects express their designs to clients by building scale models such as the model of the Corte Madera town center. We still build models if our clients need to see their home in 3-D before we start building. We also do design work and provide drawings.
Sometimes it's true that they just don't build things like they used to. Luckily though, we can rebuild things that look just like they did in the old days with the modern technology and materials to help your structure keep on lasting and looking beautiful through the years to come. This photo shows the earthquake retro fitting work we did to the historic Robson-Harrington house in San Anselmo, CA.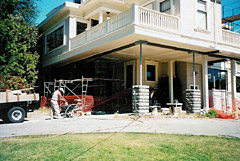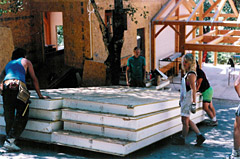 Structural Integrity's green building experience goes way back.

We started using SIPs (structural insulated panels) for exterior wall and roof systems in 1988. They are more energy efficient, sound proof, consume less forest products, and they can be installed faster than conventional framing.
We started installing photovoltaic solar systems 14 years ago. We've installed systems that supplied power for homes, water pumping for orchards and vineyards,  recording studios, wood working shops and also helped install one of the first P.G.&E. residential buy back systems.
We see building "Green" in the context of a whole new way of living where we look at what we do in the long term. We ask "how is this going to affect the next 7 generations?" We don't want to be part of a society that is killing its grandchildren to feed its children. We are very excited that such thinking has started to become so mainstream since we first got in to the alternative building and energy movement. We are committed to offering the best "Green" products and designs to our clients.