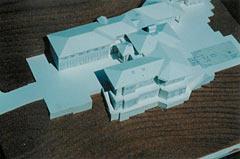 "Evo has done several projects for us over the last 12 or so years including decks, bathrooms, new doorways, interior finishes, heavy duty suspended carports etc. I really appreciate the way we've been able to brain storm together to come up with designs that work for our needs and ascetics. On the last project he did the Architectural drawings, supplied the engineering and took us all the way through the permit process.
It is also comforting to know that when he gives us an estimate, we can count on the work being done at the quoted price, completed when he said he would be finished, and the job always looks great.
I have recommended him to my friends who have needed work done on their homes. It's always a pleasure working with Evo."
—Rochelle Newman, Marketing Consultant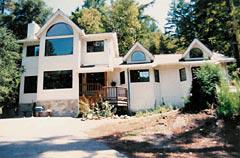 "We were quite pleased with Evo and all of his skills in Building our new home in Boulder Creek, CA.  Evo oversaw the demolition of the existing structure under a remodel permit and skillfully constructed a 2000 sq.ft home around the existing cabin. His knowledge of construction coupled with his ethics and honesty made this project seem effortless for what could have been a very stressful time in our lives."
—Jude Bischoff & Molly Vierra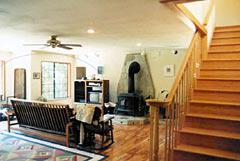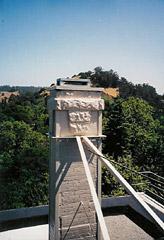 Evo Gregorian helped me to remodel a new building I purchased for my chiropractic business.  Time is crucial when you need to relocate a successful operating business as time lost is money lost.  Not only was timing crucial, quality was very important because I wanted the most beautiful first class job on my chiropractic office show case in Marin.   Evo was the man for the job.  He is fast, efficient, thrifty, never cuts corners to cut down the quality, keeps his word, and is fun to work with.  A most stressful event was made easy, fun, and delightful with Evo's hands.  I am very pleased with the end result: a building with esthetic beauty, fully functional for business, and not one day's loss of business!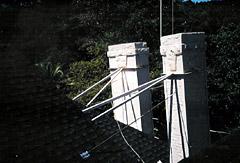 Feel free to call me for help in choosing your contractor. 
—Dr. Sophia Renee Rodrigues, Chiropractor
"I've had the pleasure of working with Evo for many years now and his work has been excellent. He's installed several solar tubes and helped with quite a few photovoltaic installations that I've designed, including one of Northern California's first grid tied solar systems, I've found his work to be of superior quality and he has been a pleasure to work with. I'd recommend his company, Structural Integrity, to anyone looking for quality in design and construction, combined with a friendly and dependable manner and heightened sense of environmental awareness."
— Jon Hill, Sierra Solar Systems